Lawn Care Tips From Our Hollywood FL Irrigation Team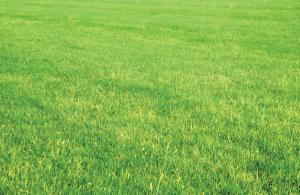 Follow these tips to keep your lawn in perfect shape every day of the year. If it's not in perfect shape, call your residential Hollywood irrigation contractors. We can change that.
Water At Night
Hot air will cause water to be wasted through evaporation. Cooler nighttime temperatures allow for more efficient water retention.
Be Regular
Irregular water is wasted water. If you don't maintain a consistent system of water, any water used will have gone to a dead plant.
Don't Set And Forget
Pay attention to your local watering schedule, and make sure your rainfall shutoff is working correctly. Shut off your sprinkler timer when necessary.
Give It An Inch
If you give your lawn even coverage of about one inch every week, you will see an improvement in the health and rooting of your lawn.
Mow It
Keeping the grass cut allows the plant to use less energy, allowing it to thrive on less water. Each blade of grass adds up, and a freshly mowed lawn looks great.
Surge Protection
One lightning strike can fry any controller that money can buy. Take the safe route and hook it up to a surge protector or uninterruptable power supply to prevent service interruptions.
Keep The Soil Cool
Cool soil retains water to be used by vegetation. Dry Soil will crack and lose nutrients that could have gone into your lawn. Put down mulch, it helps.
Go Native
No greenery is easier to maintain than native plants. Native plants will not only look great but will also be hardier in the face of natural conditions in Florida, while also requiring less upkeep.
Call The Experts
We'll provide everything you need to get your green back. Call one of our local Hollywood FL irrigation contractors today!